2017 CDS-NACDEP Conference
Big Sky, MT
June 11-14
Join us in Big Sky, MT for the 2017 CDS-NACDEP Conference, June 11-14 at the scenic Big Sky Resort. Go to each Association website below for more information.
Download the Conference Program

HERE
National Association of Community Development Extension Professionals is an organization dedicated to improving the visibility, coordination, professional status and resource base of community and economic development Extension programs and professionals. NACDEP makes no effort to proscribe what state or regional community resource and economic development programming and research look like, but rather is designed to assist those of us who deliver programming and do research under this broad umbrella to acquire and maintain the financial, political, technical and organizational resources we need to meet our objectives.
The Community Development Society views community development as a profession that integrates knowledge from many disciplines with theory, research, teaching, and practice as important and interdependent functions that are vital in the public and private sectors. We believe the Society must be proactive by providing leadership to professionals and citizens across the spectrum of community development. In so doing, we believe the Society must be open and responsive to the needs of its members through provisions and services which enhance professional development. As a part of the CDS beliefs, the organization follows the core Principles of Good Practice:
Promote active and representative participation toward enabling all community members to meaningfully influence the decisions that affect their lives.
Engage community members in learning about and understanding community issues, and the economic, social, environmental, political, psychological, and other impacts associated with alternative courses of action.
Incorporate the diverse interests and cultures of the community in the community development process; and disengage from support of any effort that is likely to adversely affect the disadvantaged members of a community.
Work actively to enhance the leadership capacity of community members, leaders, and groups within the community.
Be open to using the full range of action strategies to work toward the long-term sustainability and well-being of the community.
Community
OUR KEYNOTE SPEAKERS
Christian Parrish Takes the Gun is more commonly known as Supaman. He is an Apsaalooke (Crow Tribe) rapper from Seattle, Washington.
His career began when he was inspired by a Litefoot song (whom he later toured with in 1999). The name "Supaman" originated when he was rapping in a DJ competition and he spontaneously named himself 'Superman'. After a few years of rapping he later returned to his family on the reservation and began to write Christian- oriented hip hop music.
In 2003 Supaman founded the Native American hip hop group Rezawrecktion. Together the band won a Native American Music Award in 2006 after their first album "It's Time" was produced. In 2014 MTV named Supaman as Artist of the week.
Supaman is also involved in touring schools and educating students about the Native American past and culture.
For more information about Supaman, go to: https://en.wikipedia.org/wiki/Supaman
Devine Carama is a conscious hip hop artist & social activist from Lexington, KY. He has worked with and opened up for acts such as Nappy Roots, LL Cool J, Allen Poe, Canibus & De La Soul, J. Cole & Little Brother. His music has been covered in major music publications like The Source, Vibe, & Complex Magazine.
Through his The Devine Experience umbrella he hosted events that focused on cultural and expressive art. He is also the director of a Kentucky based nonprofit organization for kids called Believing In Forever Inc. and the new Youth Services Coordinator for Community Action Council.
For more information about Devine Carama, go to: https://devinecarama.bandcamp.com/
Sarah Calhoun has almost two decades of experience in non-profit and small businesses. While working in the outdoor education business founded Red Ants Pants in 2006.Calhoun was sick of wearing men's pants to work and thus created an outdoor pant that would fit and flatter women. Red Ants Pants is based out of White Sulphur Springs, Montana.
Calhoun created the Red Ants Pants Music festival which drew in over 6,000 fans to celebrate rural Montana and cow pasture. The Red Ants Pants Foundation is a non-profit branch to support women's leadership, working family farms, and ranches is small communities.
In 2012 Calhoun's hard work brought recognition to her company when she won National Women in Business Champion for the Small Business Administration. In 2011 she was also invited by President Obama to attend a White House Forum on Jobs and economic development.
In her spare time Calhoun enjoys the outdoors, cutting firewood, hunting, and camping.
For more information about Sarah Calhoun, go to:
http://redantspants.com/our-story/meet-calhoun/
Lynn Colombe is a Lakota novelist, poet, short story writer, and an educator. Lynn grew up on the Rosebud Sioux Indian Reservation in south-central South Dakota. She is currently working on the Reservation as the Director for the St. Francis Indian School.
Lynn blogs about the Native American Education. She received her bachelor's degree in English/Secondary Education from the Black Hills State University and later received a Master of Arts in Language, Reading, and Culture from the University of Arizona.
Lynn has worked as a teacher, administrator, and grant writer for over twenty years. She enjoys spending time with her family and raising her three daughters.
For more information about Lynn Colombe, go to:
https://www.gofundme.com/stand4standingrock http://www.colorado.edu/tribalstem/lynne-colombe
Amanda Dumenigo was born in Cuba. She left Cuba with her family at the age of six and was raised in multicultural Miami, Florida. She earned a Bachelor of Arts in English Literature and Philosophy from Florida International University and a Master of Liberal Arts in Eastern Studies from St. John's College in Santa Fe, New Mexico.
Amanda is dedicated to the healing arts and to reconnecting people with the wisdom of the natural world using ancient customs, interactions with animals and nature immersion. Amanda works as an Equine Facilitator and is the Director of Horsense, a non-profit, nature-connect, small business outside of Boulder, Colorado. She works alongside her animal herd to support children, teens and adults in cultivating body-centered awareness, accessing the messages behind emotions and the power of intuition.
She is a writer, devoted mother of two beautiful boys and an environmental and human rights activist. Most recently she has advocated for the Standing Rock Sioux tribe *No DAPL movement and Right to Know,*R2K, for state labeling of genetically modified foods (GMOs). Amanda is the chairperson for S.O.S.v.v., a non-profit, community driven organization advocating for the protection and conservation of the geologically unique and historic St. Vrain Valley in Boulder County and its healthy development for its residents, wildlife, visitors and future generations. She lives in Hygiene, just outside of Boulder, Colorado with her family and herd.
"The first peace, which is the most important, is that which comes within the souls of the people when they realize their relationship,
their oneness with the Universe and all its powers."
Sioux Holy Man, Black Elk
www.horsense.net
www.sosvv.wordpress.com
Please download information if your organization is interested in serving as a Sponsor or Exhibitor.
Lodging reservations can be made by calling (800) 548-4486. Reference "CDS-NACDEP" to receive discounted rates. More information about lodging in Big Sky here.
CDS/NACDEP Conference Ride Share and Room Share Options
Looking for a cheaper alternative to travel to or stay in Big Sky for the June 11-14 2017 CDS/NACDEP conference? We have set up a Ride Share and Room Share website for conference participants. You can submit and check responses for Rides and Room Share options here:
Ride Share
Submit Ride Share Post: https://goo.gl/forms/zyuQGULxmvvWAooF3
Check New Ride Share Posts:https://docs.google.com/spreadsheets/d/1IHUA3zJz1tF6InJ_bhq0NYuNfX_biDcRjsDSFN_CxIM/edit?usp=sharing
Room Share
Submit Room Share Post: https://goo.gl/forms/1cvK2Pkq6wYYKiR23
Check New Room Share Posts: https://docs.google.com/spreadsheets/d/1b35egK9V2HgzSKnBideAWuFQLc9O96aqzCQC8l2R3NI/edit?usp=sharing
For information on travel and tourism in the Big Sky area of Montana, go to:
http://www.visitmt.com/
http://www.southwestmt.com/
http://bigskychamber.com/
https://bozemanchamber.com/
The online schedule (at a glance) is available at: http://2017cdsnacdepconference.sched.com/
For the 5.31.17 conference program please click here (to find the most recent program please scroll to the top)
THANK YOU TO OUR SPONSORS!
Platinum Level
---
Gold Level
---
Silver Level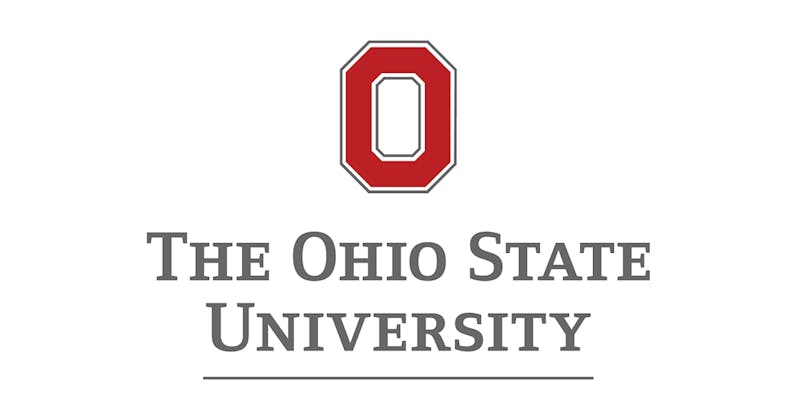 ---
Bronze Level